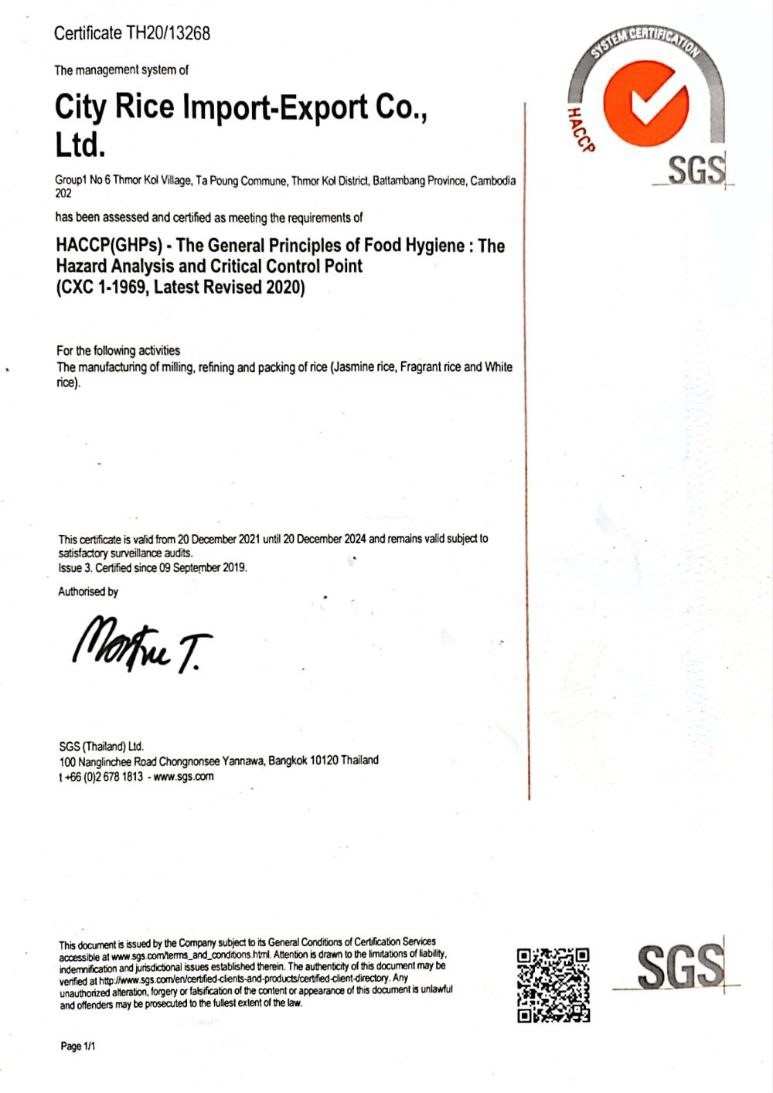 Best quality rice is our pride, passions and tradition. We offer money back guarantee if you are not satisfied with our product. We have a five-stage control over the quality of our products:
Stage 1 – Best quality and fresh wet paddies directly from the farms: our paddies QC inspectors will only select the best, the purest fresh paddies so that our final product will amaze you.
Stage 2 – Dry paddies and storage of dry paddies: we dry paddies with modern drying facilities and store them in accordance with GMP and HACCP systems requirements.
Stage 3 – Milling and reprocessing facilities: we produce the extra well-milled rice through the state of the arts milling and reprocessing plants.
Stage 4 – Packaging Facilities: we can pack vacuumed or non-vacuumed bags ranging from 0.50kg to bulk packaging. Again, every pack of rice will have to through a systematic inspection by our QC inspectors.
Stage 5 – Transportation: Our packaged rice is then transported to the ports by the trusted trucking partners where high level of cleanliness is required and is checked thoroughly.
Because we guarantee the quality of our product, we therefore welcome customers or appointed international QC surveyors to come and inspect our product during or after the production or before loading onto the containers.